Check out some of our amazing students...
Nancy Morris | Plano, TX
"I'm thrilled I discovered Brittany and her courses! I have used her instruction to make the most basic decisions, such as simply selecting the right supplies and equipment. I've been able to select the right paint and paint colors, waxes, glazes, the right brushes and sponges, sanders and sprayers, and other supplies. I learned various techniques that I never thought possible. I've tried painting before, but with only mediocre results. After enrolling in Brittany's courses I skillfully painted a black and white harlequin pattern on our round kitchen table top. I wanted to create a bit more interest in our dining area and the result is beautiful! I also painted a bombay-style chest with various colors and patterns and applied a GLITTER TOP (my most favorite technique)!! I've added interest and new life to a few other pieces throughout our house and am currently working on a chest of drawers and end tables for our bedrooms. I look forward to trying geode and leopard print patterns soon. I can't say enough good things about my experience with all aspects of "Brush with Brittany"! I found the price to be extremely reasonable for the many possibilities: I can create beautiful pieces for myself and our home I can create beautiful pieces as gifts to others I can start my own money-making venture and sell beautiful, hand-painted, one of a kind furniture pieces to others. It's a smart decision! The first step awaits! It's an opportunity to behold!"
Juliet O'Brien Murphy | Baltimore, MD
"Brush With Brittany is awesome. Aside from the techniques, tools and training, the online group is wonderful for tips, advice, inspiration and encouragement."
Karla Scott | Jacksonville, FL
"Took the 1st Brush With Brittany video course this past fall and OMG… Skill level improved drastically. BWB courses were an investment!"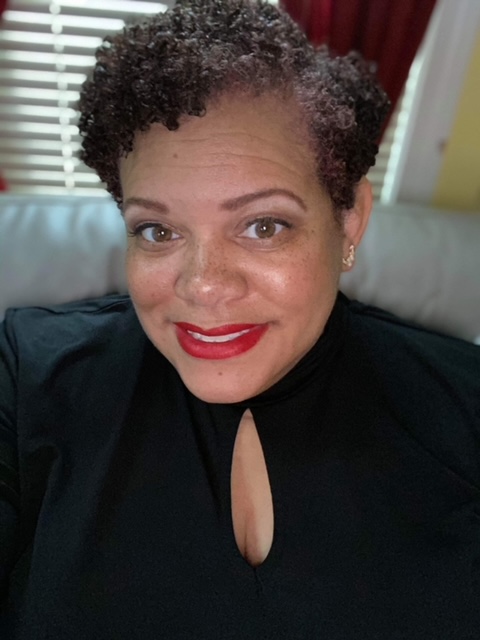 Bridget Smith | Stockton, GA
"Brush With Brittany was a great class for me. I have a creative mind, but don't always know how to implement. The pandemic of 2020 was the perfect opportunity for me to enhance my skills. Her course provided great instructions. She has videos, product lists and steps for each module. I've created some great pieces for myself and some close ones from what I learned. I can't wait to create more. I've up'd my level and look forward to joining BWB2. "The more you know, the more you grow." Thank you for sharing your knowledge and techniques."
Crystal Gore | Hallsville, TX
I have taken BWB1 & BWB2. Before taking the courses I had painted two vanities. I decided I wanted to redo my kitchen table and chairs. Every time I went to paint them I just got frustrated because either a technique I was trying didn't work or the theme couldn't come together. I had seen Brittany was doing a course, I've been following her on Facebook and decided to look into it. My favorite part of the courses is the way Brittany explains everything in terms that are so easy for anyone to understand. I learned so many easier ways to do things. I would watch a video and think "really Crystal that was so easy how did you not figure this out before". After taking the course not only has my confidence gotten better my pieces are so much prettier. I highly recommend anyone that is interested in painting furniture, whether it is for personal use or to sell, take this course, you will not be disappointed! I feel like the courses are very reasonable…I mean this is years of hard work Brittany did to acquire the skills…it's honestly priceless information to me.
Abril Slate | DeQueen, Arkansas
"Brush With Brittany 1 & 2 are just wonderful. Personally, I love the tips, lists, and of course the color charts. I love being able to print them out or just go back to a certain video for a specific technique. This has really brought me back to my creativeness and has re-sparked my love for whimsy art!"
Kathy Connor | Philadelphia, PA
"I love all of Brittany's courses! As a life long painter I often look for new classes to hone my skills. Brittany delivers on that! The courses are designed for a beginner to easily start their painting journey as well as a seasoned painter to learn new techniques. Detailed supply list and videos are part of all the courses. Highly recommend!"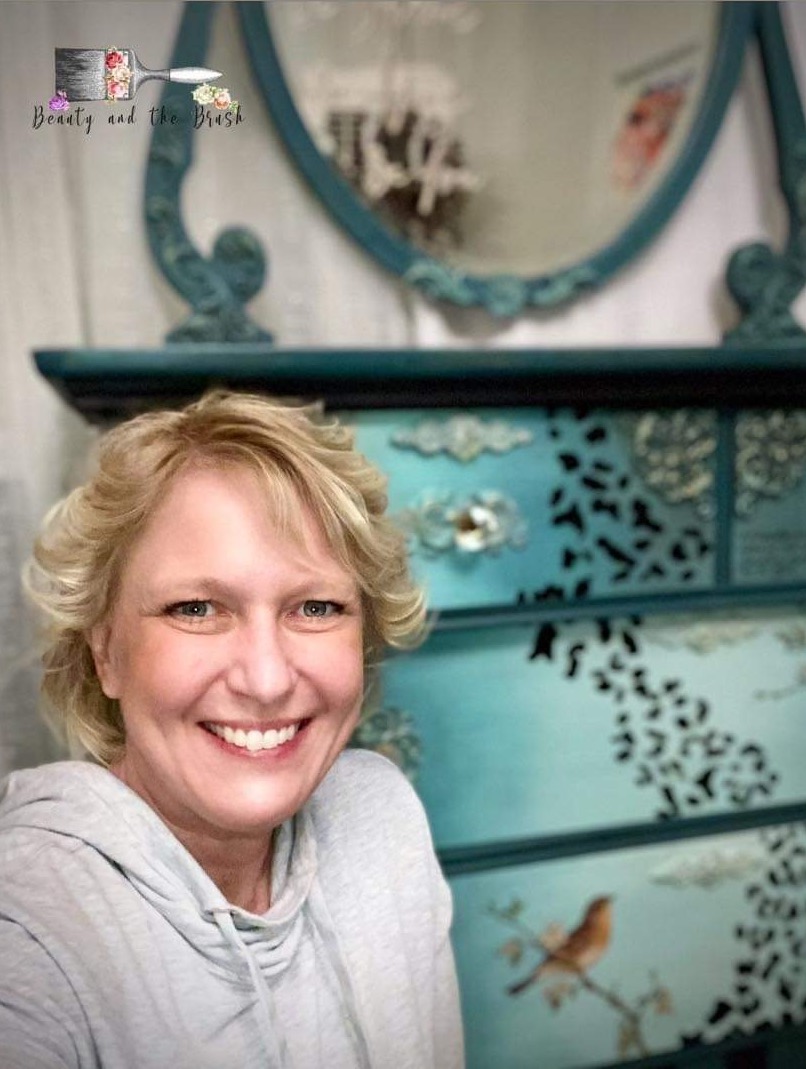 Sharla Powell | Peru, Indiana
"Brittany's BWB and BWB2 are excellent tutorials for anyone who has the desire to try something new or learn what techniques and tools work the best without having to go through the frustrating trial and errors on your own. Without the knowledge I gained through the courses, I wouldn't be where I am now. I have a new small business that has brought me more joy and fulfillment than anything I had ever done before."
Cynthia Spence | Morinville, Alberta Canada
"First time I seen Brittany's beautiful pieces were in Instagram. I've just started painting last year, I was browsing looking for new ideas. I bumped into her, I fell in love with her work! I've been stalking her ever since lol jk'n. I just LOVE her work. Every single piece is Beautiful and Unique! I've never seen anything like how she paints. I've done both courses. They have changed my painting skills drastically!! I'm like a Pro now haha My favourite part about the courses are the Leopard Print, Geode & Sparkle top!! I LOVE it."
Sylvia Cox | El Paso, TX
"Not only have I learned how to completely give tired furniture a brand new and fresh look, I have also learned to upholster, and repair furniture! I could not have done any of this without the clear, step-by-step inspirational directions given by Brittany Pistole! Joining the courses has literally changed my life! I have restored just about every piece of furniture in my home, including all the pieces in my daughter's bedroom, our guest room, and even had my garage redone so that I can tackle more and more projects! I love the entire video tutorials, and anxiously await the third installment! I recommend Brush with Brittany without hesitation or reservation."
"Positive and profession experience. She is very knowledge about materials and how the outcome will be. I was very please."
"Just finished the first two videos and I am hooked! Brittany, you and your husband are both so personable – very easy to follow and understand. Love the format and step-by-step approach. The detail that you share in theses videos is fantastic! Thank you, your husband and daughter!"
"I learned so much from Brittany's videos. My furniture painting has gone up 100%. Just wish there were more videos to watch! A awesome wonderful grand class!!!"
"I have never paid to have painting tutorials but this was the best money I have spent in a long time! Her videos were excellent with step by step instructions and she had a live Q&A. There were hardly any questions as she and her husband explained the process so well. I can't wait for more classes!"
"Brush With Brittany was a life changer for me. I never imagined I could paint furniture and other things until I took her classes. They are worth every cent. She is so talented and she teaches step by step. I have took Brush With Brittany 1 and 2 and they are amazing. Thanks Brittany."
"Brittany offers an amazing course that helps you improve your skills and techniques. I'm so happy I invested in me. ❤️"
"I am in absolute awe of Brittany and I couldn't be happier that she has shared her mad skills with us!"
"Such a talented and down to earth woman .. creating amazing pieces and inspiring so many of us. The course is by far the best thing I've signed up to!"
"Extremely informative and easy to follow course. You won't be disappointed!"
"WOW, WOW, & WOW! I knew she was good but Brittany exceeded my expectations! Her imagination as well as art work is just AMAZING! I highly recommend and will definitely be coming back for more. Thank you!!"
"I just finished watching Brittany 1 and I feel that I have more confidence to apply what she's taught me so far. Her finished pieces look out of this world but after seeing her go through step-by-step I know I can accomplish anything!"
And our Satisfied Customers...
"Brittany pours so much of herself into each piece she paints. She is an artist uniquely gifted with creativity and amazing design patterns that are incredible! She has a huge heart of encouragement and determination. Her pieces are like dessert, you keep coming back for more!"
"She did an amazing piece for me and shipped to Alabama. Everything about dealing with her was delightful and easy. I will be getting another piece in the future. She has an amazing imagination to create such wonderful pieces"
"Brittany did our bedroom suite and blew us out of the water. It might seem crazy taking a chance on someone customizing furniture to your liking but she executed everything to perfection! Everyone swoons over our beautiful set! It's just a bonus to have a beautiful, creative and sweet soul behind these unique designs!"
"Best piece of custom furniture I have ever received! Great customer service and communication!"
"I watched and drooled over everyone else's FFF furniture for a long time, dreaming of owning my own. The day finally came! The team is so amazing to work with and were patient with me and my craziness. They definitely put their love into each piece. These are truly masterpieces and I am beyond blessed to own one. (Now to get Back in line!!)"
"FFF has never disappointed! Her one of a kind pieces are definitely worth every penny! I currently have 2 pieces from her and am waiting on my 3rd..I'm too excited! I love doing business with Brittany"
"Brittany is absolutely amazing at what she does! I have loved every piece she has ever done over the years and now I have my own custom pieces! A gorgeous bedroom set and living room furniture. Pictures do not do her work justice at all! If you're looking for something different, custom, and absolutely beautiful to go in your home, message her now! You won't be disappointed"
"I found out about Brittany's work some months ago last year and was immediately blown away thinking I would never get to have anything….well fast forward to today and she has mastered a chest of draws and 2 nightstands that look magnificent! The cost is affordable taking into consideration how much detail is put into each and every crevis of furniture. I am more than pleased with the outcome! Everytime I see a new piece of hers it makes me want to change my whole house on a monthly basis lol. Brittany thank you for being patient with me as I am VERY picky and stubborn. Thank you for bringing my color and design ideas from brain to brush!! I believe in the next 5 years I'm going to see you on TV with your own place of business and employees! You are the BEST person I've ever seen to do such magic with a brush. It's like Betsy Johnson for paint! You keep on keeping on no matter how rough days get! You are NOTHING short of amazing! You and your husband make a great team and don't let anyone tell you different! I am so glad I was even able to meet you and shake your hand! Beautiful home, heart and hospitality! If you haven't booked her yet may I ask just wth your waiting for?! (; Thank you again!"
"I fell in love with a vanity I saw on Facebook and had to have it! I was so impressed by the detail and workmanship, I drove 6 hours to pick up the piece. I was even more impressed when I saw my vanity in person and fell in love with yet another BEAUTIFUL piece! I am now the happy owner of a one of a kind vanity AND an unbelievable wardrobe that is beyond what words can describe! Brittany does AMAZING work and pours her heart and soul into every piece and it shows! You will not be disappointed!"
"Brittany blew me away with the child's OKC Thunder desk she donated to the OKC JDRF fundraiser a few years ago. I gave her an idea for the theme and she created a unique piece that will be talked about and cherished for years to come! Thank you Brittany! We appreciate you!"
"I found Brittney on Facebook and started following her page and work. I was truly blown away with her abilities! After we set ground to build our new house I knew I wanted a few pieces for the girls rooms. She had a dresser and I fell in Love with it and then she made me a nightstand to go with it! I love our pieces and they look amazing in the house! I have been trying to decide what piece she will be doing next! A New Baby is on the way so maybe something for his/her room� keep up your amazing talent!"
"I found a vanity I immediately fell in love with on Facebook, I messaged Funky Furniture and drove 7-8 hours to pick it up. She does amazing work, everything I've seen from her is worth every penny. I would definitely buy from her again. Her husband helped us load it and I am so pleased with it in my space. She deserves 10 stars!!"
"We bought some pieces from Brittany & absolutely LOVE them!!!! She & her husband were great to work with & we would definitely recommend her again & again!!!"
"I can't even put into words how happy I am with my hutch! Brittany went above and beyond what I could have ever imagined! I am currently planning a sip and see because all of my friends are going nuts over wanting to see it! Her work is absolute perfection! Thank you again!!!"
"One of a kind pieces and absolute superb customer service. Brittany added her touch to a family heirloom that we thought was completely lost in hurricane Harvey. Not only do we have the spirit of my great grandmother back with her trunk that is well over 100 yrs old but we've gained a new family with Brittany. The attention to details, patience, and love that she put into the project shows. Our doors are still open so please let us know when you and the family are in Houston."